Birch Creek Millwork, Inc. is proud to offer mill direct hardwood floors in the United States.
Making a decision about flooring in your home or business can be somewhat overwhelming. Options in residential floors nowadays seem to run the gamut. Hardwood floors have been the tried and true home flooring staple for years now.
People adore hardwood floors for many reasons. They love how resilient and strong they are. They love how they don't gather irritating substances such as pet dander, dust, debris and pollen. If you want to get your hands on the best solid hardwood floors possible, you should learn all about mill direct hardwood flooring choices like Birch Creek Millwork, Inc. We can give you access to mill direct hardwood flooring that brings all sorts of perks to the equation and is fully customizable.
---
View Our Mill Direct Flooring Collections
---
The Gift of Customization
Mill direct hardwood can be wonderful for people who appreciate the freedom and ease of customization. If you go for our mill direct wood, you can make key choices that pertain to treatments, cuts and much more. If you have a clear image in your mind regarding wood length and width, then you can get precisely what you want. Together with builders, installers & designers we have the best team to tackle your flooring project. We love working with the homeowner that cares about getting it right the first time.
You have the ability to choose any species and color of finish that we have to offer. Pair that with one of our most popular textures like hand-scraped, distressed or wire-brushed, and making that dream in your head a reality has never seemed so attainable.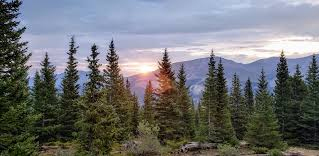 Better for the Environment
If you're a person who is enthusiastic about being kind to this incredible planet, then you may want to invest in mill direct hardwood floors. This can give you access to wood that's sustainable and the opportunity to work with locally owned hardwood flooring sawmills that leave a much smaller footprint on the environment compared to large scale corporate powerhouses.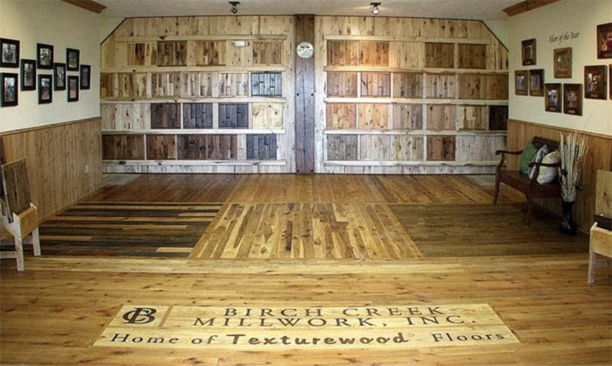 Contact Our Hardwood Flooring Sawmill
If you want to browse A+ choices in mill direct hardwood floors, Birch Creek Millwork, Inc. in lovely Terreton Idaho is here to help. Our hardwood flooring sawmill options are contemporary, durable and visually appealing.
View our different flooring options available below or contact us if you would like a sample mailed to you.

---
Need help finding the perfect Texturewood floor for your style & space?
Let one of our design experts help you make the best decision.


Request a Design Consultation
---